last
light
THE FIRST EPISODE OF THE NEW MONTHLY SCI-FI HORROR SERIAL BY THE AUTHOR OF BLOOD ON THE MOTORWAY
SEASON ONE OF THE SUNSET CHRONICLES WAS PREVIOUSLY PUBLISHED UNDER THE TITLE SUNRISE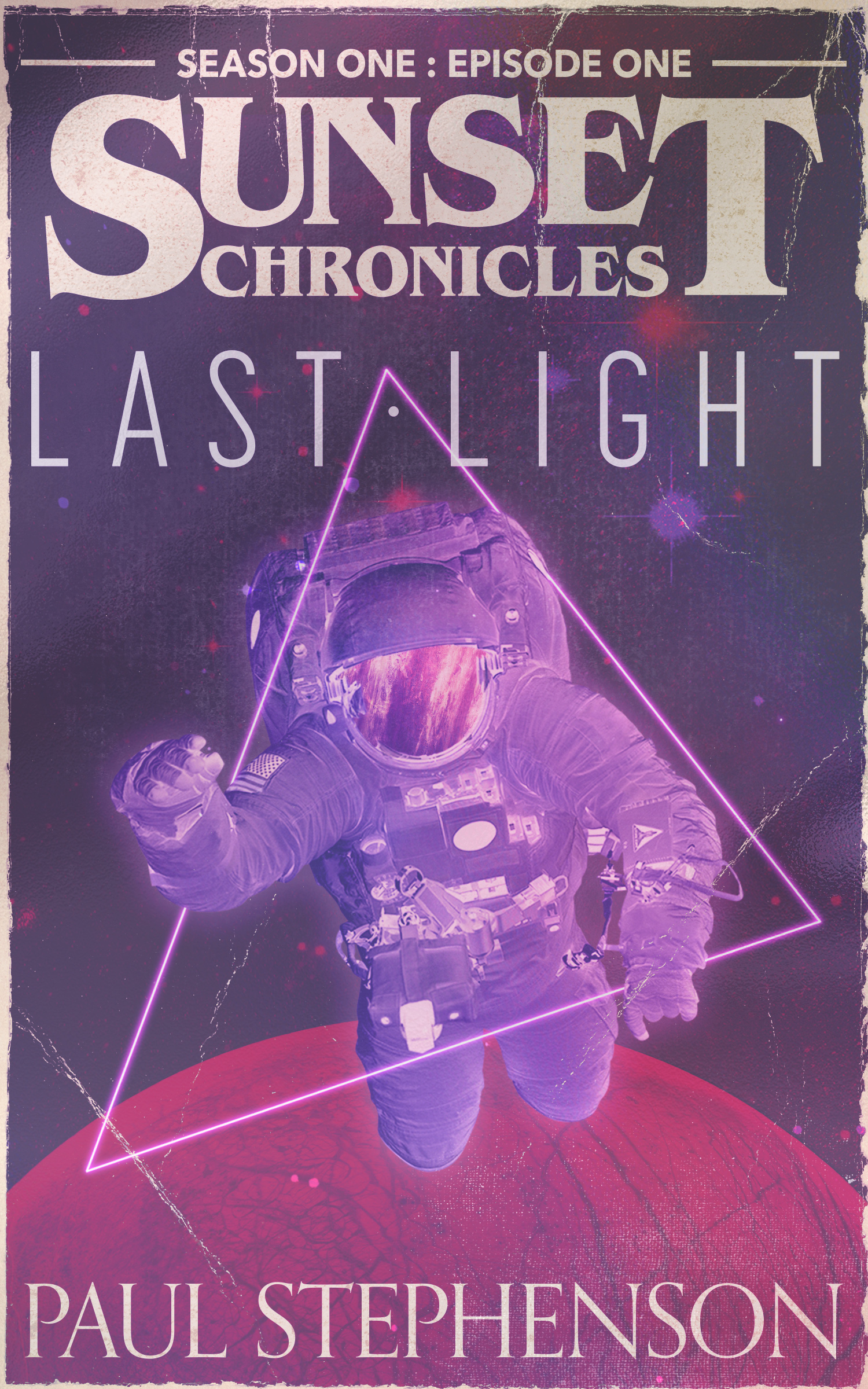 Or download free at the store of your choice

The year is 2107. Earth is dying.
For Wyn, Lois, and Judd, that's the least of their problems.
Wyn is the pilot on the ISS Minos. Its mission: a race to the ice moon of Europa to cure the disease destroying humanity's crops. But not everyone on board seems to have the same agenda.
Lois is an Interpol agent investigating the world's worst criminals – those rich enough to get whatever they want and powerful enough to murder without consequence – and her cover's been blown.
Judd is hiding as far away from humanity as he can, working in a cheap tourist attraction on the Moon. But when an old man pries a long-forgotten secret from his head, he can no longer hide from the truth he'd buried even from himself. Because Judd is a telepath, and a weapon badly wanted by both sides of an unseen war.
They might not know it, but each holds a key to Earth's cure… and humanity's survival.
If you like pulse-quickening action, blood-soaked science fiction, revelations, and revolutions, you'll love this first episode in Paul Stephenson's Sunset Chronicles, the new monthly sci-fi horror serial from the author of the bestselling Blood on the Motorway saga.
Pick up Last Light and start the epic saga of plague, conspiracy, murder, and monsters today.

 
Look inside
Take a look inside the book and read the opening chapters of Blinded by Light before you buy. Click on the book to start. Once you've completed, you'll have the chance to head to Amazon to buy, or you can scroll back to the top of the page to get it directly from me.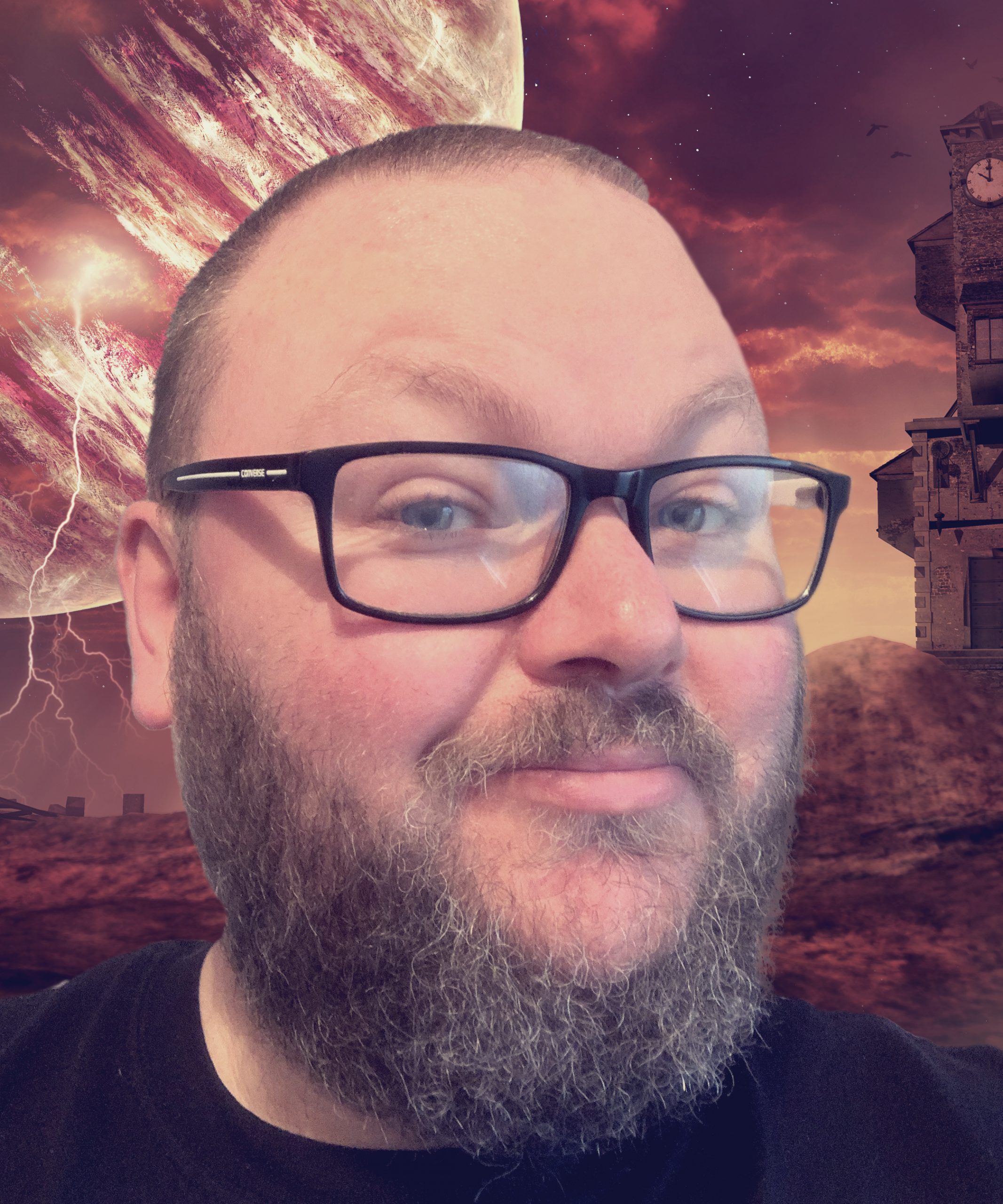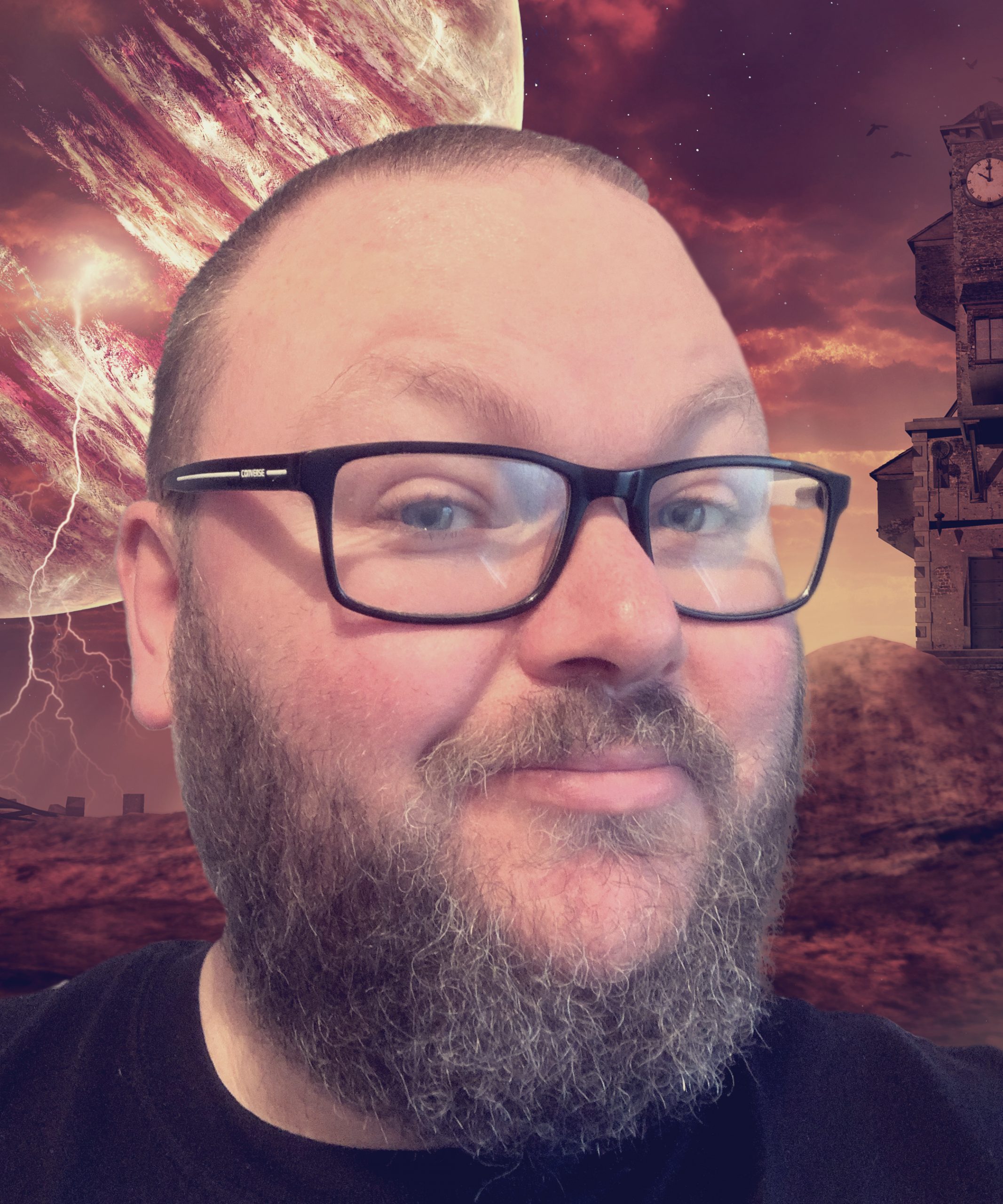 Paul Stephenson writes horror stories, science fiction, and tries to be funny about music on the internet. He grew a beard long before hipsters made it popular, but only because he wanted to hide his chin. He lives in England with his wife and two children and has an unhealthy relationship with his Spotify account.
Paul's first series is the Blood on the Motorway saga, a post-apocalyptic horror trilogy set in the north of England. The first book in the trilogy has been awarded the much-coveted orange ticks for being a bestseller in British Horror and Comedy Horror, even though it's not really a comedy.
His short story, The Wolf is Loose, has been featured on million-downloaded podcast The Other Stories, and in an anthology of their works.